Best Real Estate Agent/Company in Dhaka, Bangladesh
It is safe to assume that since you are reading this article right now, you may well be seeking a real estate agent in Dhaka to assist you with your property buying endeavors. Hiring a real estate professional is a crucial part of investing in property, but it can be quite a tough deal. Finding the ideal real estate agent, whether you're purchasing a home or constructing a new one, is a daunting task.
Basically, a real estate agency/company provides agents to cooperate with your property purchasing, selling, constructing, or leasing requirements. The real estate business is one of the fastest-growing sectors in Bangladesh at this moment, and the market competitiveness between different companies is quite apparent. The Real Estate & Housing Association of Bangladesh (REHAB) now has more than 900 companies registered, with many more operating businesses without doing so. However, only a handful of companies occupy most of the market shares and will offer you top-quality services for your property buying or selling needs.
So, it is crucial to stay informed about the top real estate agencies in the country if you are looking for the best real estate to guide you through the arduous process of property investment. To facilitate this exhaustive procedure, we have compiled a list of the leading real estate firms in Bangladesh that offer the best real estate agents. By reviewing this list, you will be better prepared to make decisions about your home-buying journey.
List of Best Real Estate Agent/Company in Dhaka, Bangladesh 

SL No.

Real Estate Name

1

2

3

4

5

6

7

8

9

10

11

12

13

14

15

16
Mir Real Estate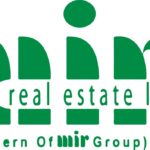 Mir Real Estate, which began operations in 2006, has evolved into one of the nation's leading real estate entities. Mir Real Estate has secured its position as a top-tier real estate company by maintaining excellence in construction projects and construction material manufacturing. It is a sister concern of Mir Akhter Hossain Limited, a leading company of infrastructural project construction in Bangladesh and a subsidiary of Mir Group of Companies Limited. 
With the objective of providing high-quality flats in Dhaka, Mir Real Estate always prioritizes the demands of its clients by implementing three components: contemporary architectural designs, excellent technical skills, and premium materials. Quality is emphasized above quantity at Mir Real Estate, and they concentrate on fewer projects in order to focus on developing personalized relationships with their clients. They never compromise quality for time or price. Mir Real Estate can handle your property investment operations with confidence and will tackle all challenges that come your way by the implementation of global standards and cutting-edge construction techniques. You will be relieved to discover the ideal and most well-planned home under their expert guidance. By placing your trust in Mir, you can never go wrong and will instead be amazed at every turn.
Bashundhara Housing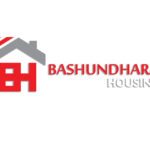 Popularly branded as Bashundhara Housing, this flagship unit of the Bashundhara group was founded in 1987 under the group's first concern East West Property Development (EWPD).  With a vision to address the ever-growing housing needs of citizens of Dhaka city, East West Property Development (Pvt) Limited (EWPD) has been operating with a good reputation since its inception and has received the faith of its clients. 
Starting from their debut project at Baridhara Diplomatic Zone named "Bashundhara Baridhara Land Project", Bashundhara Housing has developed several more distinguished real estate projects since then. Focusing on market demands and customer experience, this real estate company has about twenty mentionable projects all around the country. These projects include "Savar Housing Project" in the northern Savar, "Riverview Project" at Keraniganj, "Mouchak Housing Project" near Gazipur, "Riverview Green Town Land Project" beside Dhaka-Mawa highway and many more attractive projects on the way. But the multistoried shopping mall, also functioning as a recreational centre, known as the Bashundhara city, can be considered the jewel of the crown of this real estate company which provided unique business and recreational possibilities, eventually gaining customer popularity. 
Concord Real Estate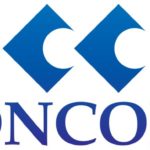 Being one of the oldest Bangladeshi conglomerates, Concord Real Estate is one of the largest corporations at present, with over 47 years of experience. This company has dominated our country's real estate and property sector for years. Many famous establishments were constructed by Concord. Among all the establishments worth mentioning, our National Martyr's Monument in Savar will undoubtedly come first, which was built by Concord in only 89 days. Popular amusement parks like the Fantasy Kingdom, Foy's Lake advanced amusement and water parks, etc., were some of Concord's renowned projects. Concord established Bangladesh's first satellite city Lake-town. For decades, Concord has constructed over 1200 projects and handed over more than 10,000 residential and commercial units to its clientele.  In addition to building and managing real estate, Concord also engages in the production of building supplies like concrete and concrete blocks.
Building Technology and Ideas (BTI) 
Building Technology and Ideas is one of the pioneer real estate companies in the country. Since its inception in 1984, BTI has been profoundly handling its business for the last 38 years. BTI is also one of the few ISO 9001:2015 certified real estate agencies for their quality services. For over four decades, BTI has continued to work on projects that provide all types of housing and apartment services, including business, luxury, and classic. They also focus on providing real estate services such as agents, contractors, interior design, property rentals, etc. Employing over 1300+ employees, BTI has continued its success for this long by maintaining integrity and client engagements.
Navana Real Estate Limited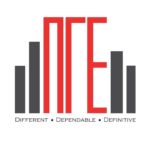 Navana Real Estate Limited (NREL) is a sister concern of Navana Group and began its journey in 1996. NREL has been proving its worth as a forerunner in the real estate industry since its foundation. In pursuit of being different, dependable, and definitive, they have developed many significant projects all over some major cities of Bangladesh. Their key accomplishment was to replace traditional infrastructure construction with alterations in design. NREL has approximately more than a hundred projects ongoing in the major two cities of the country- Dhaka, and Chittagong. Moreover, they have completed a significant number of projects in the last 22 years, such as Navana Ornello, Navana Sundrops, Navana Silverwood, etc., and are simultaneously conducting ongoing projects in both residential and commercial sectors.
Assure Real Estate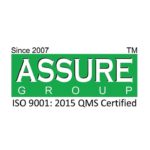 With an objective to provide the latest featured homes and facilities, Assure group started its journey in 2007. They present their mission as to provide a peaceful home, conveying that they will make it their own responsibility to make your home a place of your mind's peace. Assure group offers housing with modern and latest facilities in the industry, combined with aesthetic and security features. Their goal is to elevate the living standard of city dwellers, and they are providing quality services from the beginning. In the capital city of the country, numerous Assure projects are ongoing such as Assure Square, Assure Oasis, Assure Bougainvillea, Assure Akota, etc.  For their integrity and quality, Assure has been ISO 9001:2015 certified among a few real estate companies in Bangladesh.
ABC Real Estate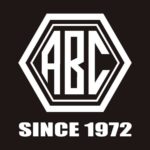 ABC real estate was established in 1988 as a part of Associated Builders Corporation which started its journey way back in 1972. ABC Real estate's motto is to maintain the highest competence, quality, and integrity in all business processes. Over the last five decades, they have constructed numerous multi-purpose infrastructures throughout the country. Among those, a few famous infrastructures are worth mentioning, and they are the Zia fertilizer factory, Bangladesh Open University, ILACO house, Square Pharmaceuticals factory, SMC Tower, Grameenphone HQ, Brac University New Campus, etc. ABC is also a pledged member of REHAB. By maintaining quality and gaining the trust of millions of people, ABC real estate has become an icon of reliance in this industry.
Sheltech Real Estate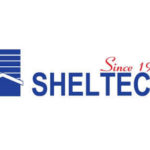 Sheltech (Pvt.) Ltd. started its journey in 1988 with a mission to provide quality housing for residents of Dhaka city. This company is among the first real estate companies in our country. In the last 33 years, Sheltech has constructed over 3800 residential and commercial units all over the Dhaka metropolitan. They have completed over 163 projects to date. Providing quality and excellence in construction has helped them come this far.
Anwar Landmark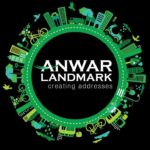 Anwar Landmark is a sister concern of Anwar Group of Industries, which started its journey way back in 1834. Anwar Group of Industries was a pioneering entity in the industrial sector and led the way for future industries. This group was solely invested in manufacturing and exporting textiles, building materials, electrical materials, and the banking sector. Anwar Landmark was established as its real estate wing in 2001. Anwar Landmark is a pledged member of REHAB & is also ISO 9001:2008 certified company.  Consisting of two basic divisions: real estate and infrastructure, Anwar Landmark has maintained the consistency and quality of its services and earned customers' trust in the past two decades.
Dom-inno Builders 
Dom-inno Builders Ltd. started its journey in 2002 with a mission to offer luxury apartment complexes in the prime locations of the capital city. Dom-inno is an active member of the REHAB and is also ISO 9001:2008 certified. Dom-inno targets lucrative locations like Banani, Baridhara, Dhanmondi, Uttara, and Midtown of Dhaka and provides apartment complexes built on focusing artistic outlooks and a strong construction process. Throughout the years, they have gained strength and faith from their customer base by providing one of the finest and most reliable property management services. Employing over 500 qualified and experienced employees, Dom-inno has maintained its competency in the current real estate market smoothly. They have operated over two hundred completed housing projects. 
GLG Assets
GLG Assets Ltd. is renowned for its cost-effective and attractive housing that targets people from all demographic. Established in 2016, it has secured its position in the competitive market of real estate within a very short span of time. It has hired a fine workforce with knowledge and experience of years that aided its profound growth. GLG Assets Ltd. is a member of REHAB and also enlisted in RAJUK, a governmental agency that coordinates city planners and urban administrations. 
Alliance Properties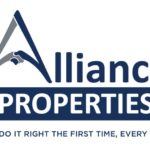 Alliance Properties Limited (APL) is a family-owned real estate company established in 2003. APL is an ISO 9001 & OHSAS 18001 certified agency that builds residential and commercial infrastructures located at prime locations in the capital city, Dhaka. Alliance Properties have established housing facilities in lucrative locations such as Banani D.O.H.S., Baridhara, Bashundhara, Gulshan, Uttara, Mirpur, and Dhanmondi. They are well-known for their flexibility and on-time delivery. APL's focus is on clients' requirements for their precious home, and they provide customization facilities according to clients' choices and tastes. Their experienced and formidable workforce has made it possible for them to secure a place as one of the reliable real estate agencies.
Rangs Properties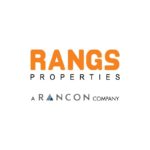 Headquartered in Dhaka city, Rangs Properties Limited was established in 1996 with a mission to create lifestyles. For the last 24 years, this company has focused on innovative and practical architecture for its housing projects. Their portfolio includes seven commercial and 23 residential projects to date. Rangs Properties Limited is mainly well known for introducing sustainability to their design. Besides providing luxurious and revolutionary aspects, their apartments, condominium complexes, and residential or commercial projects focus on environment-friendly architecture. Among their competitors, Rangs Properties outstands for their simplicity and innovative ideas.
Amin Mohammad Lands Development (AMLDL)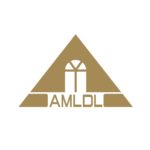 Amin Mohammad Lands Development Ltd (AMLDL) was established back in 2000 and is a subsidiary of Amin Mohammad Group (AMG). Before it was established, the Amin Mohammad Group was founded in 1993 with the real estate development firm Amin Mohammad Foundation Limited (AMFL). Later on, AMLDL was established and had been operating in the real estate sector for the last two decades. This company's portfolio consists of over 5000 completed and handed over residential and commercial projects and plots, and more projects are ongoing. Some of their signature projects include Ashulia Model Town, Amin Mohammad City, Green Model Town, Green Bonosree, Amin Mohammad Town, etc. AMLDL is committed to upholding their clients' trust and a steady progression toward success.
Rupayan Housing Estate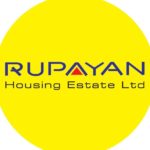 Established back in 1989, Rupayan Housing Estate Limited is currently one of the prominent real estate companies in Bangladesh. Throughout its 22 years of journey, Rupayan Housing Ltd. has been committed to their goal – to touch their client's imagination. They have satisfied customer requirements by successfully completing numerous apartments and commercial projects. Their achievements include 144 projects and 4770 units, handed over successfully to their clients. With the aid of their skilled workforce and cutting-edge technology, Rupayan aspires to achieve the pinnacle of success in the future.
Shanta Holdings (SHL)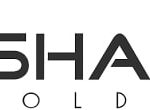 Starting its journey in 1988 as a ready-made garments (RMG) export industry, Shanta RMG decided to dissolve its interest in pursuing housing and construction projects, and as a result, Shanta Holdings Ltd. was born in 2005. Shanta's main goal is to offer fashionable, meaningful, and aesthetic accommodations ranging from apartments and condominiums as well as commercial infrastructures. Their priority is not only constructing infrastructures but associating art with them to make living a peaceful and meaningful journey. Shanta Holdings Limited's portfolio includes the iconic Safura Tower in Banani, International School Dhaka at Bashundhara, Delhi Public School at Uttara, etc. Shanta Holding continues to provide excellence in service and thus has become one of the fastest-growing real estate companies in the country.
Summary
A need for a place to call home is one of humanity's basic needs. The process of acquiring or building a personal residence is one that leaves an everlasting impact on the memory of the home's owner. However, the procedures of buying or building a home can be quite stressful if done all alone. Asking for help or advice from a good real estate agent can simplify the process to multifold. Real estate companies that deal with the purchase, sale, or lease of land, buildings, and other assets appoint real estate agents. A thorough investigation of the various real estate companies is a necessity to select the ideal real estate agent. The real estate sector is a rapidly growing sector in our country, and good knowledge of different agencies' portfolios can help you choose the best agent for your home-buying experience.
F.A.Q.
1. How many real estate companies are operating in Bangladesh? 
Ans. Over 1000 real estate companies are operating in Bangladesh at present.
2. From where can I appoint an expert real estate agent?
Ans. Mir real estate is the finest provider of the industry's most professional and expert real estate agents. You can easily contact them and convey your needs.
3. Is it a good decision to buy my home in Dhaka? 
Ans. Living in Dhaka city has both its pros and cons. However, being the capital city, Dhaka can offer you the best facilities in every sector of life. So, it can never be a wrong choice to invest in property here in Dhaka. 
4. Is it wise to invest in the real estate business in Bangladesh?
Ans. Yes, at present, the real estate sector is dominating our economy with great force and is growing rapidly. Whether you are buying/selling/leasing property, it can be considered a very good investment if all procedures are done cautiously and properly. 
5. What is Bangladesh's real estate market worth?
Ans. According to Bangladesh Bank, the real estate sector of Bangladesh is worth BDT 1544 billion in the fiscal year 2020-21.